Vol. 2
Assessors in Action
A quick glance at the Home Energy Score Home Inspectors who are makin' it work!
Inspector
Zac Knoblauch
Company
Rigid Inspections, LLC.  Founded 2016.
Why Home Energy Score?
Ability to offer a service that nobody else provides; even if not a "one-stop shop", to be able to demonstrate a wide variety of expertise to potential clients.  To offer a service that can truly save my clients money and deliver a better living experience in their new home; confident that I'm getting in on the front-end of an important and growing market shift.
How do you sell it?
Feature it prominently on company web site, which is where much of my business is derived; no "hard sell" on this or any ancillary services; charge additional $50 to cover additional effort involved.
How does it impact your process?
Score is not yet integrated into Spectora inspection software (editor's note:  Spectora is on the list of providers to be targeted asap for software integration with the HES), so data entry takes a few extra minutes; upcoming iPhone app will also address this issue; I'm already collecting most of the information necessary to produce the Home Energy Score.
---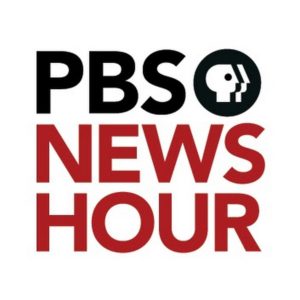 Hot Takes on Home Energy
Keeping Home Energy Score tabs on the national media beat
What the Public Broadcasting Service lacks in excitement they make up for with levelheaded respectability and sheer audience size.  So, when that esteemed outlet holds the Home Energy Score up as one of the best first moves for people to take when trying to improve their home's energy performance, it's a good day for every HES Assessor across the land.
The current PBS article makes the very reasonable – but not very well understood – point that every home exhibits unique performance issues, and that homeowners/homebuyers aren't well served by following cookie-cutter advice about how to make their homes more energy efficient, comfortable, and healthy.  What they need, rather, is a real pro on site to tell them what particular measures they should undertake, and in what order.
Read the article to see a good example of how the Home Energy Score's profile is increasing across the country, as is the value of the expertise that HES Assessors bring to the table every day.
---

Selling The Score
Ongoing thoughts about how to flaunt the Home Energy Score now that you've got it
Here at ID Energy, we're hearing some buzz lately from our home inspector graduates about a unique approach to marketing the Home Energy Score to homebuyer clients.  Call it the No-Travel Check-Back, this strategy ingeniously brings some of the best features of the Score to homeowners and agents at a time when they're best able to appreciate those benefits.  Here's HOW it works:
Inspector collects all necessary Home Energy Score (HES) data during the initial home inspection, and files it away for safe keeping (time required = extra 10-15 minutes on average).
Six months or so after the home buyer moves in, the inspector "checks back" with the client to offer a Home Energy Score now that they have lived in the home long enough to know its "energy performance" (read: utility bills and comfort issues).
If the homeowner accepts, the HES report can be generated without having to return to the home (time required to enter data = 10-15 minutes on average) and delivered via email.
There are some great advantages to the No-Travel Check-Back approach, especially for inspectors who are trying to nurture a long-term relationship with their clients.  Here's WHY it works:
It's a very low-pressure sales approach, one that is extended to the homeowner long after the hectic home-buying process is over and the client is in a more confident and receptive state of mind.
It's flexible, and can be offered for a fee or even as a no-charge service, since the time involved is so minimal and there's no extra travel.
It gives them something they actually need, since they're typically either underway toward home improvement projects or are planning them, and the Home Energy Score tells them (using U.S. DOE-generated recommendations, not inspector-generated) how best to spend their efficiency-related upgrade dollars.
It can be used to build relationships with both homeowners and real estate agent networks, depending on the inspector's needs. If an inspector is especially focused on building a strong bond with a Realtor, for example, they can allow the Realtor to offer this high-value follow-up service, which can be delivered either through that grateful agent or through the inspector himself.
Any way you slice it, the No-Travel Check-Back is an innovative way to put the particular benefits of the Home Energy Score to best use. Give it a try and tell us if there are even more ways to work the Score into your business!
---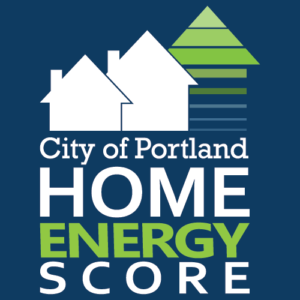 Getting Technical
Policy, tech tidbits, nerdy stuff
As you've probably heard by now, there's a new sheriff in town in Portland, Oregon. The first major U.S. city to require a Home Energy Score as part of any home sale, the 2018 ordinance has inspired glorious hope in the hearts of home inspector/assessors throughout the city, and an equal measure of dread from the listing agents who see the rule as a great way to ruin a perfectly good home sale.
And while there's little chance that the Home Energy Score will become the Law of the Land in your city anytime soon (we are talking about Portland, after all), it's worth taking a close look at the early impacts of this policy as we look toward a day when the Score is an accepted and desired part of every home inspection, even when it's not mandated by the powers that be.  You can subscribe to the mailing list to regularly geek out on the Portland experiment, but the early take-aways are easy to list and are pretty encouraging overall:
The "Scoring Tool" is Working
Of the 1800 or so homes that have been completed so far, the average score is 4.4, or just below the national average of 5.  Recommended improvements take the average home above a 7, which is projected to save over $300 per home.  These kinds of figures are proving both helpful to home buyers and not-so-scary to Realtors — which is the whole idea, after all.
Assessors are Getting Good at This
Feedback from the field confirms that home inspectors-turned-HES-Assessors are mastering the process of gathering information and delivering Scores efficiently, meaning that several Scores can be generated every day.  Prices for the service are in keeping so far with early projections – around $200 for a stand-alone Score, and many operators are bundling it with additional features.
The World Hasn't Ended for Realtors
As we've said, early indications are that home buyers are grateful to receive the information that the Home Energy Score provides: how much they can expect to spend on their utility bills, for one, and also how best to spend their energy upgrade dollars when the time comes for those projects.  And here's the good part – once home buyers have this kind of info in their hands, it turns out that they're still willing to buy homes, and maybe even more willing.  It will take some time to crunch the Portland data in detail, but we can say even now that the home-selling sky is definitely not falling in the City of Roses.
---
Vol. 1
"Scoring" Some Major Press
The Home Energy Score has been recognized over the years as a valuable service for efficiency-minded homeowners and homebuyers, but now that the program is really catching on (there were 50% more homes scored across the country at the end of 2017 as compared to 2016) some prominent media outlets are starting to take notice.
A great example is this recent article from the Washington Post, which strongly endorses the value of expert energy analysis for homeowners across the country,
and in particular the Home Energy Score's unique combination of simplicity, affordability, and valuable "real world" information.  ("read more" goes here?)
Highlighting the work done by the U.S. Department of Energy (DOE) in recent years to develop effective services that offer homeowners/homebuyers
energy-related information that they can truly act upon, the article uncovers a few key points:
When it comes to analyzing a home's energy performance, more detail does not necessarily equate to a more valid "energy audit".  Citing the Home Energy Score as an example, the article notes that the Score has proven its ability to deliver an accurate "snapshot" of a home's energy features and potential for improvement even though it can be completed by a home inspector in only a few extra minutes' work as part of a normal inspection.
Energy performance speaks as much to occupant comfort as it does efficiency, and homeowners need expert guidance to steer them away from common misconceptions.  It was a drafty room rather than high bills that drove the writer to an energy auditor, for example, and her assumption that windows were the culprit (a home energy myth if there ever was one) was corrected by her energy expert, who explained that insulation and air sealing were far better first steps to address her uncomfortable rooms.
Getting this energy-related information at the right time is as important as getting the right information.  It no doubt comes as music to the ears of all the Home Energy Score home inspectors across the country when the writer admits in closing that "we should have gotten an energy audit before purchasing our house."
More and more homebuyers are seeing the wisdom of the latter sentiment as they seek out high-performing homes to buy and full-service home inspectors to protect them in that decision — here's hoping that your business is ready to head the Home Energy Score call.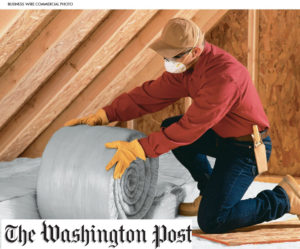 Portland 2018:  
What happens when a major city goes full-bore with The Score?
For those who haven't heard, the city of Portland, OR broke new ground when it adopted an ordinance last year stating that beginning in 2018 all single-family homes listed for sale will require a Home Energy Score that can be presented to prospective buyers.
Though a first in the U.S. for a major city, policies like this one have been commonplace in other countries for years, as local governments seek to provide their citizens with what they see as valuable point-of-sale disclosure information that can have major impacts on both monthly budgets for homebuyers and resale value for home sellers. (read more here?)
Portland-based home inspectors are of course a natural fit to serve this new market (listings are projected to number in the 14K range for 2018), and dozens of businesses signed up with ID Energy's Home Energy Score "FastTrack" in the latter half of 2017 to get ready for the big push.
And while the policy has only been in place for a few weeks, the inspectors who've spoken to us are positively "energized" at the Score's potential to build business.
Jonathan Wrobel with Portland Home Energy Score recognized a big opportunity when he saw one, but was worried that the Scores would take too long to profitably perform, and further that his hard-earned Realtor network would be hostile to the idea.
Happily for his business, neither of these scenarios have come to pass. "I was a little nervous on the first couple houses, before I got my system down," Jonathan told us recently, "but it's a really quick learning curve, and I can easily knock out 3 or 4 a day at this point."
Similarly, he's finding that his agent network is coming around to the idea of the Home Energy Score as a positive addition to the sales transaction:  "Disclosure is a huge part of integrity for us," Wrobel says about his business, "and our agent network is starting to see the Home Energy Score as a source of solutions for homebuyers, not just problems."
Wrobel's an enthusiastic graduate of the ID Energy Home Energy Score FastTrack ("quick and easy . . a very positive experience"), and sees the HES as a key part of the inspection industry's future.  He sees that future being driven both by forward-looking public policy like Portland's and by ever-savvier homebuyers who refuse to enter into such a high-stakes purchase without being fully informed about every aspect a home's performance.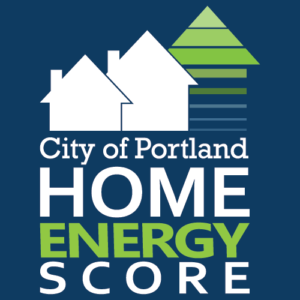 Look the Part!  
ID Energy offers you a better way to wear your expertise "on your sleeve"
One of the great benefits of being a Home Energy Score Assessor is the privilege of associating your business with an entity as credible as the U.S. Department of Energy.
The DOE and the Home Energy Score team have some nice branding materials available to their assessors, too — a variety of logos, flyers, scripts and other materials await every new assessor once they're brought into the program.
And while the Home Energy Score team provides resources to a wide range of professionals — energy auditors, utility employees, state and local government programs — I.D. Energy focuses on the home inspector industry, and as such has special insight into what actually works for home inspectors when they're on the job looking to make the best use of their various services and partnerships.
So it's in that spirit that our cracker-jack graphics department put together a new logo that's specially designed for inspectors.  It carries the "certified" language that homebuyers respond to, and is shaped to allow easy incorporation onto business cards, vehicles, shirts . . the works.
The new Inspector Logo is just one example of the suite of resources that ID Energy has put together to help inspectors build their businesses with the Home Energy Score.  Check out our "Assessor Resources" link here, and watch this space as we continue to bring on new tools and tactics!