---

I.D. Energy and Earth Advantage Partner to Offer Home Energy Assessors An Easier Way to Produce Home Energy Scores
MARCH 4TH, 2020 — I.D. Energy®, a division of Inspection Depot Inc.®, is excited to announce a new partnership with Earth Advantage® and their respected Green Building Registry®. The I.D. Energy Home Energy Scoring Tool app has dramatically streamlined the process for certified assessors to collect and generate official U.S. Department of Energy Home Energy Score reports quickly and easily. The new partnership connects I.D. Energy's app and web-based scoring tool platforms to the Green Building Registry which provides energy information for homes and buildings in various markets nationally. A Home Energy Score Certified Assessor using the Green Building Registry system will now be able to claim and verify an address and synchronize the address' unique identifier directly to the app or online scoring tool. This will further streamline the data collection procedure in these markets eliminating additional time for certified assessors and creating a plug-and-play solution for Home Energy Score programs!
"We are excited to continually innovate our technology to assist in bettering the services of Certified Assessors nationally. By connecting with Earth Advantage's Green Building Registry, Certified Assessors utilizing the GBR will have a streamlined technique to be more efficient with their data collection. All Certified Assessors who choose to use the app will be able to save time and money when producing a Home Energy Score." Brent Loya – I.D. Energy Program Manager continues that "with remote quality assurance features already packed into the app, and with an Android app in development, this tech brings solutions for both Certified Assessors and program partners alike!"
The release of the new app update with connection to the Green Building Registry will be available in March 2020 for any Certified Assessor within the U.S. Department of Energy Home Energy Score program. For the release, I.D. Energy will proudly be offering discounted pricing through April 15th, 2020 for Certified Assessors to gain access to the technology. For more information about the app, pricing, and other I.D. Energy services please visit www.EnergyScoreUSA.com.
About I.D. Energy
I.D. Energy was established as a division of Inspection Depot Inc. to provide opportunities for building performance services within the inspection and real estate industries nationally. I.D. Energy has worked with the U.S. Department of Energy's Home Energy Score program to create and provide remote training and remote quality assurance programs. Since, we have received the Innovation Award in 2018 and 2019, and the Leadership Award in 2018 from the Home Energy Score program for our efforts. I.D. Energy looks to continually innovate solutions for all types of inspectors and real estate professionals to provide the highest quality energy information to US homeowners.
For more info visit: energyscoreusa.com
Contact: [email protected]
About Earth Advantage
Earth Advantage is a Portland, Oregon based nonprofit focused on advancing residential buildings' energy efficiency and capturing that value within the real estate market. The organization provides building certifications in the Northwest, as well as providing training to building professionals, and conducting relevant research. In 2017, they created the SaaS platform, Green Building Registry, which ensures that verified home energy efficiency and green data is available across the U.S. to the public and multiple listing services.
For more info visit: earthadvantag.org
To find green home data visit: us.greenbuildingregistry.com
If you would like more information about this topic, please contact:
I.D. Energy at [email protected]
---
Promo Available NOW – April 15th, 2020!
Use Promo Code: "GreenBuildingRegistry" when purchasing your subscription to receive discount!
Download the App, Create your Account, and get a FREE 1 Week Trial!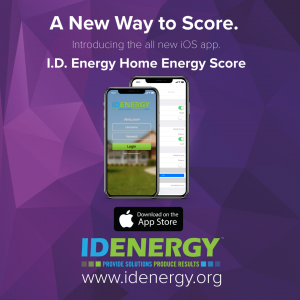 ---
Static Vs. Dynamic – Provide MORE in your inspection reports with a Home Energy Score.
From Home Diagnosis season 2, hear why home performance is about so much more than inspections, good construction, or following code requirements. It's nothing less than the tuning of indoor physics and chemistry to create a home that feels, smells, and sounds exactly the way you want it.
Home Performance Experts Grace and Corbett Lunsford created the first-ever series on the science of homes, which airs on public television stations nationwide.
The six episodes of Season 1 were shot in cities across the U.S. as part of the Proof Is Possible Tour, and the show follows Corbett and Grace in the #TinyLab as they solve mystery problems of all types in homes new and old.
Season 2 of Home Diagnosis teaches a conceptual approach to building science over 13 episodes. The season follows the build of Grace and Corbett's 3,000 sq. ft. house in Atlanta GA, which incorporates all of the tuning methods explained in the show. Follow the home build videos by subscribing to the Lunsfords' Home Performance YouTube channel, or at our Atlanta Homestead page.
We'll go way deeper on the topics of indoor physics, chemistry, and microbiology in this second season, and will bring you guest experts from around the globe. You'll never look at your home the same way again.
---
What is the Green Building Registry?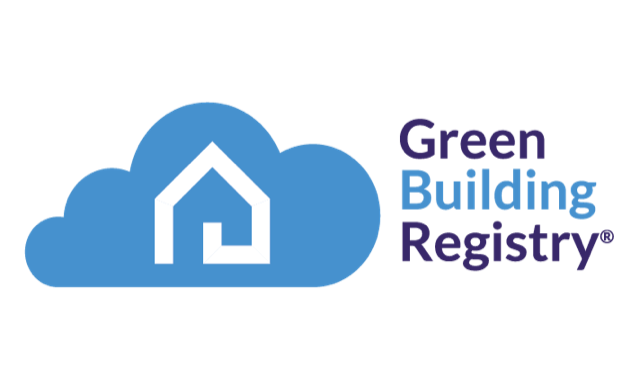 Since 2017, the Green Building Registry® (GBR) has provided home data, verified from the source to the public and multiple listing services.
The platform allows the U.S. Department of Energy Home Energy Score™ assessors, to verify their assessments in real time. Other verified sources such as green home certifications, HERS® Index scores, solar data, and regional energy certificates are securely uploaded into GBR directly from the source. The goal of GBR is to provide verified, secure, green home and energy efficiency data to the market in order to correctly value a home. Only trusted data, that originates from the data source is allowed into the platform. No third-party alterations such as real estate agent or homeowner inputs are allowed, in order to preserve the veracity of the data itself.
The Green Building Registry was built and is maintained by the 501(c)(3) nonprofit, Earth Advantage, Inc. Earth Advantage is dedicated to advancing energy efficiency and green building standards, valuation, and data in order to accelerate the adoption of super-efficient and sustainable homes across the country.
---
RECAP: Inspection World 2020 in New Orleans
I.D. Energy Ambassador Rose Buckley and Program Manager Brent Loya speak with Chris Murphy from A-Action Home Inspection Group about the Home Energy Score program and why it works so well with a Home Inspection!
---
Coming Up: Building Performance Association Conference!

The 2020 National Home Performance Conference, taking place April 27-30 in New Orleans, is the largest meeting of home performance and weatherization professionals in the country, and the conference program is the heart of our national event.
The 2020 National Conference is an inclusive opportunity for all involved in the industry to engage in exceptional formal and informal learning experiences that support career development, increase individual and organizational productivity, and lead programs, businesses, and organizations to achieve superior results. The conference agenda aims to provide meaningful, engaging education and dialogue for both the entry-level field staff and the seasoned professional in the residential energy efficiency, home performance, and weatherization industry.
I.D. Energy Program Manager Brent Loya will be presenting in the Remote Data Collection for Audits and Quality Assurance session on Wednesday April 29th with Jason Elton of Earth Advantage and Becky Olson of the Center for Energy and Environment.
Check out the Event and full Schedule of Sessions!
---