Share, Learn, and Experience Together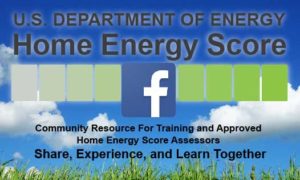 Join the National Home Energy Score Community of Facebook.
This is a Community Resource for Home Energy Score interested, training, and Certified Assessors to post questions, experiences, and news surrounding the program and energy efficiency. This is a resource to use each others expertise and experience to grow and strengthen the Home Energy Score nationally.
Training "Candidate" Resources:
Our Fast Track Training program provides exclusive training resources not available anywhere else! Step by Step Tutorial videos takes you through each section of all 3 'Challenge Houses' in the Sim Online Training. The SIM Online training has taken many up to 20 hours to complete on their own! Using our training videos have proven to literally cut your time online in half! I.D. Energy also offers a free weekly SIM Training webinar and access to schedule one-on-one training sessions with our SIM online training experts.
Exclusive Marketing Suite for I.D. Energy Network of Home Energy Score Certified Assessors: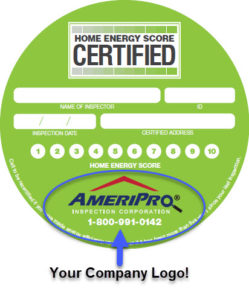 Register into our Fast Track Training and or our Desktop QA program and receive our "Exclusive Marketing Suite" complete with Exclusive Logos, Customizable Flyers, a Real Estate Presentation, and More!
How To Sell the Home Energy Score in the Home Inspection Industry:
This video gives home inspectors and home inspection company's an insight to how others are successfully selling and integrating the Home Energy Score into their existing services.