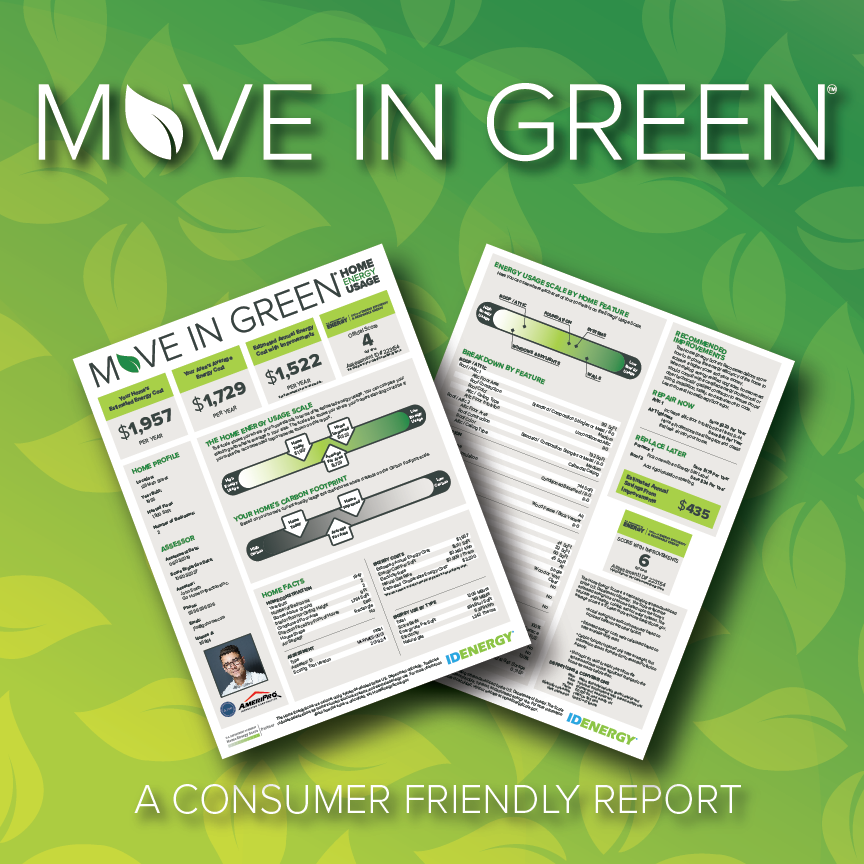 Tired of having a Potential Client scared off by a Home Energy Score? Those days are over with Move In Green!
Move In Green makes it easy and friendly for customers to engage with a potential home's energy usage. Instead of assigning a frightening low number we have developed a scale that informs customers of a property's current standing while showing them how to improve in the future. Educate and empower your clients to make the best choices possible!
What is it?
Move In green is a consumer friendly report that takes the guess work out of the Home Energy Score.
Our easy to ready report makes clients understand where a property currently stands in relation to their neighbors and what it could be in the future with recommended changes.
Recommended Improvements
Move In Green lists out all possible improvements by a certified inspector. So clients know walking into a property where they should invest. The score also breaks down each element showing how much they can save in the future by making these changes on an individual level.
How Our Scale Works
Instead of relying solely on the DOE Home Energy Score's number designation we have created a friendly scale that shows where a home currently sits, where the average home of the neighborhood sits, and where the home could be with recommended improvements.